Master Your Mindset & Reprogram Your Mind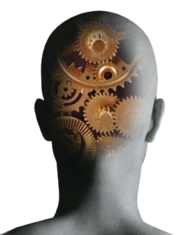 This retreat is tailored for one individual per weekend. (weekdays also available)
Individual Empowerment Retreats are designed for the busy professional and take place over the course of a day and a half. These days can be completed over the course of a weekend or during the week.
Locations Available:

The Sportsman's Inn Killarney, ON
The Ritz-Carlton Toronto ON.(CONTACT FOR PRICING)
Deerhurst Resort Huntsville ON.
The Westin Trillium House Blue Mountain, Collingwood ON. (CONTACT FOR PRICING)
The Briars Resort & Spa Jackson's Point, ON.
Inn On The Twenty Jordan, ON.(Niagara Region) -Summer Only
Barton Hill Hotel Lewiston, New York. - Summer Only (CONTACT FOR PRICING)
JW Marriott Muskoka, ON
White Oaks Resort & Spa Niagara on the Lake (CONTACT FOR PRICING)
Rates may vary during peak seasons. See below for pricing;
Who will benefit from this breakthrough?

Newly retired
Newly single
Anyone interested in personal/professional growth and development
Singles wishing to start a new relationship free from the past
Entrepreneurs, Executives, Managers, Supervisors, Health Care Professionals
Salespeople, Trainers & Educators
Individuals in the middle of a relationship breakdown
Anyone wishing to change unresourceful behaviours, shift their negative mindset, and free themselves from the past
This process transforms the way you think. Get out of auto-pilot and remove the internal blocks that prevent you from doing and having what you want.
Limiting decisions, limiting beliefs and conflicting needs and behaviours can be eliminated, giving you the ability to make new choices about yourself and your life. Past negative emotions such as anger, guilt and fear can be eliminated very quickly, enabling you to get back on your game.
Your own internal dialogue is your biggest competitor so stop allowing yourself to be a target for energy drains, negativity, fatigue and fear. Become a master at remaining calm in situations that previously would have upset you. Learn to stop looking in the rear-view mirror to see how things have been done in the past and focus on how to create positive momentum for change while staying focused on results despite distractions
Gain the knowledge and techniques that will enable you to reach your goals and live with balance. The same knowledge and techniques that are equally effective in improving business results.
This weekend Empowerment Breakthrough is a formal engagement in which you work in a series of dynamic, confidential sessions with me, designed to empower you, and establish and achieve clear goals that will result in improved business and creativity, clarity of purpose and focus on action.
Focus, overwhelm and stress prevents otherwise intelligent, gifted and amazing people from reaching their true potential. Know where you're going, reveal and clarify your purpose, direction, and desire to be at your best in your career, relationships and in your life. The better you understand yourself, the more effectively you can actualize your ambitions.
Unlock the power of your unconscious mind
Take a journey into the inner workings of your mind and learn how to turn your goals and dreams into reality.
$4,350 + HST for my services only. Accommodations are NOT included and must be booked separately. Additional travel costs may apply depending on the location, should another location other than the above list be preferred, or room accommodations above $475/night.

For more information, click on the link below and fill out the contact form.